The Rembrandt Teaching Project Activity Sheet
Name: __________________________________________
The Polish Rider Activity Sheet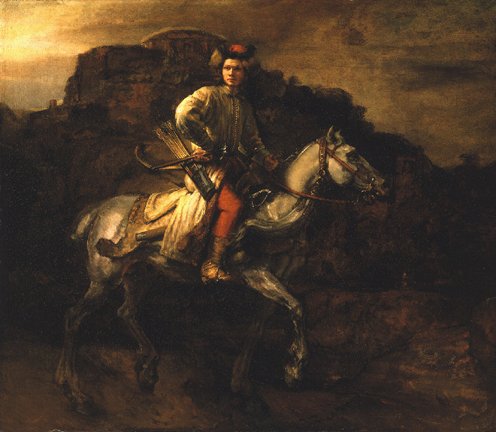 Rembrandt often painted pictures of well known people or stories. Sometimes, he enjoyed created different paintings like The Polish Rider.
The rider seems to be lost in thought while the horse surveys the way in front of them. both the young man and the horse seem spirited and ready for actions.
Use the picture of The Polish Rider, your imagination and the story boards to create a story with illustrations of their adventure.
Describe what took place before the scene shown in The Polish Rider and what takes place after.
*888888888888888888888888888888888888

*

**

********************************

*

*

*

*

*

*

*

*

*

*

*

*

*

*

*

*

*

*
Next, write your story.